Welcome
The Seascape Community Emergency Response Team (CERT) members are Seascape neighbors trained by the Aptos/La Selva Fire District to respond to a natural disaster in Seascape.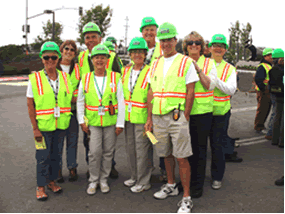 Seascape CERT
Seascape CERT completed new Incident Command, Search and Rescue, Triage, Disaster Medicine, and Radio Communications training.
Seascape
CERT Team
Our Seascape CERT team grew from streets of neighbors into a trained team of neighborhood friends.
We continue to train and practice our CERT Disaster Survival response skills.
Please help us help you.
To donate money to purchase Disaster Survival Supplies to store in our new Seascape CERT Disaster Survival Supplies Shed, email Bonnie Wolf, the Seascape CERT Treasurer.